MEDIXLAB clients are all more or less implicated in the use of X-rays in medical settings. MEDIXLAB strives to provide its clients complementary solutions, in both:
The availability of high-tech materials for quality control of medical imaging equipment.
The reliability of those materials by providing regulatory calibration, performed with the delivery of a Calibration Certificate or a Verification Document.
Medical imaging equipment suppliers
Medical imaging equipment suppliers are particularly attentive to MEDIXLAB range of expertise.
These companies have quality control requirements as part of their equipment manufacturing process. The requirements apply to the manufacturing, service, and maintenance of materials supplied to healthcare professionals. The companies can also outsource certain operations to their clients.
With MEDIX LAB, low-energy X-ray calibration services are provided for all brands of instruments.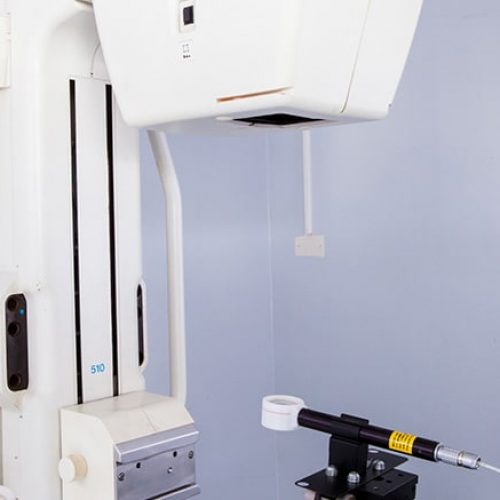 Professionals practicing medical imaging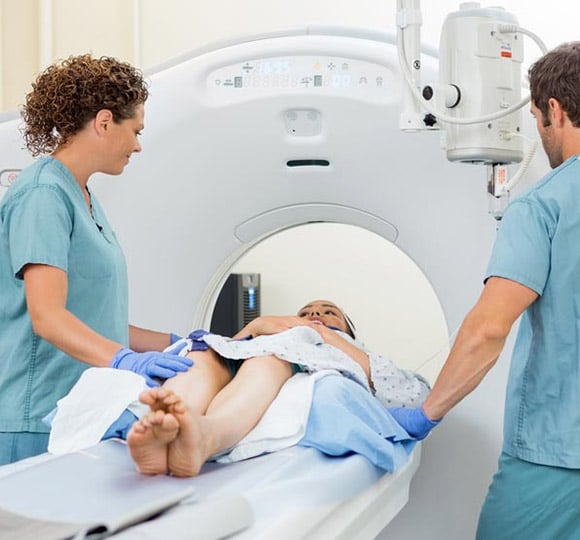 Professionals practicing medical imaginghave historically been MEDIXLAB very first clients.
Once clinicians started using ionizing radiation, X-rays in particular, control procedure implementation became essential to the quality of interpreted results and to patient and staff protection. Medical physicists were solicited at the instigation of the medical authorities, such as those dedicated to nuclear security.
Within public and private health facilities (CHU, CHR, clinics, radiology offices, radiotherapy centers, cancer treatment centers (like the Centre de Lutte contre le Cancer), dental practices, veterinary practices), users need to ensure the reliability and the safety of their equipment. And that's where the internal quality control structures of medical physicists come into play, to establish the necessary internal quality control. They could, for example, need phantoms to carry out their tests.
With MEDIX LAB, low-energy X-ray calibration services are provided for all brands of instruments.
Whether they're equipment suppliers or professionals practicing medical imaging, these businesses sometimes need to use accredited service companies external professionals who carry out various quality controls, to fine-tune the principles of radiation protection and to educate professionals in medical physics.
When health facilities lack the resources for performing internal quality controls, they call on an accredited outside company to perform tests and confirm that the equipment is statutorily compliant.
MEDIXLAB provides solutions to these professionals, experts, medical physicists, biomedical engineers, technicians, PCRs, etc., which enable them to provide rigorous services for their clients through quality control equipment of the highest technical level with high-performance calibration.
These professionals can be either multi-specialist actors working on different X-ray methods, or specialists practicing quality control in a specific environment, such as radiotherapy.
Public and / or private research centers
Other health industry actors, such as public and / or private research centers, use X-rays.
The material used in their research must undergo to the same quality controls as any other X-ray equipment.
With MEDIX LAB, low-energy X-ray calibration services are performed for all brands of instruments.